A safe, compliant, and equitable approach to short term rentals
Rentbelly is a web-based service for building owners, property managers, and HOAs that enables you to implement and enforce your community's Short Term Rentals (STRs) policy.

Given the surging popularity of sites like Airbnb, every community needs to have a thought out approach to short term rentals. Should there be a blanket ban on short term rentals? Should they be allowed, but with certain restrictions, like background checks for every guest? If short term rentals are allowed, should you also benefit by requiring residents to share a portion of their revenue with you?

Whether you prohibit STRs outright, or allow them but with certain restrictions, our system enables you to implement your policy and ensure compliance.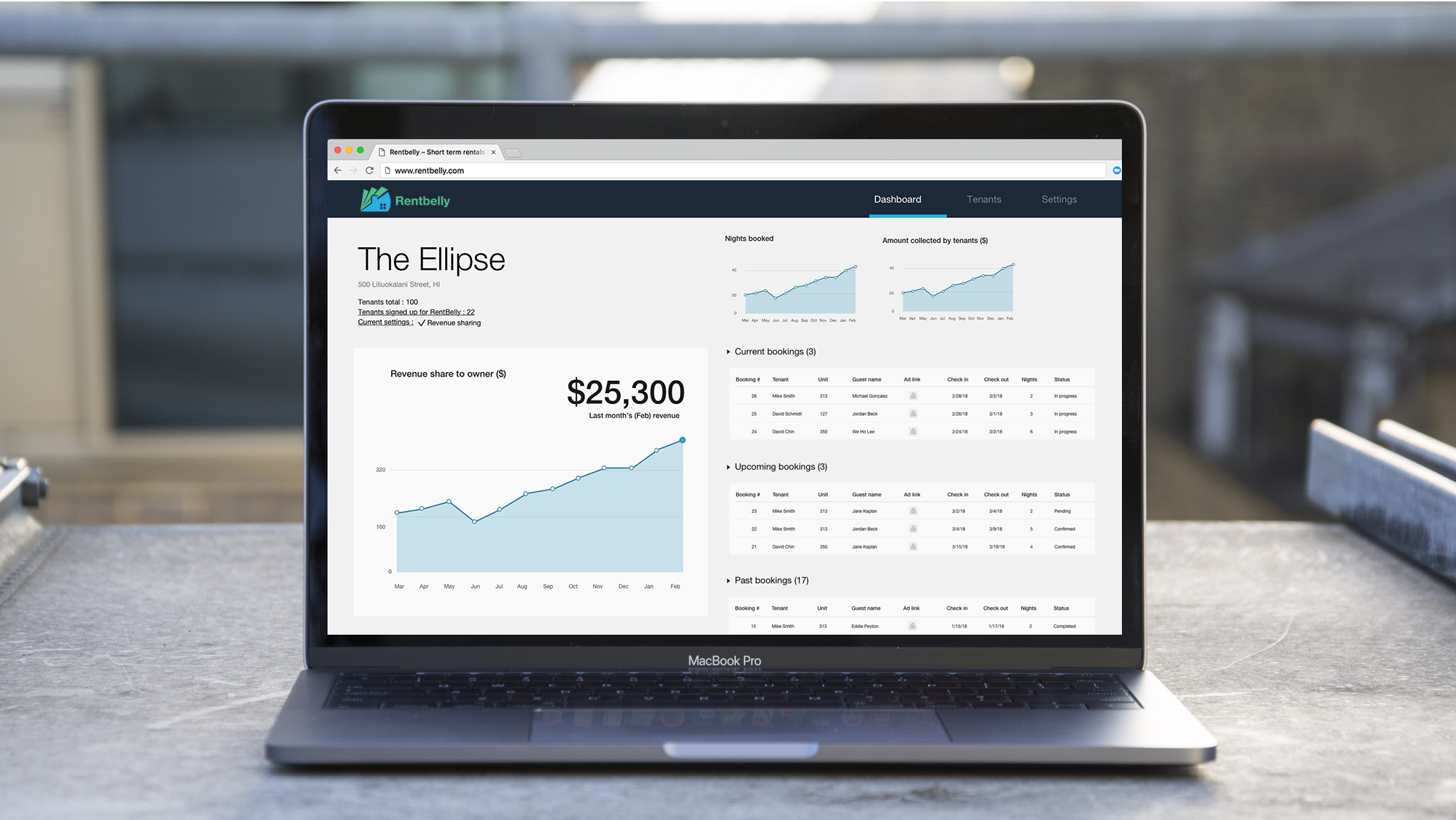 How It Works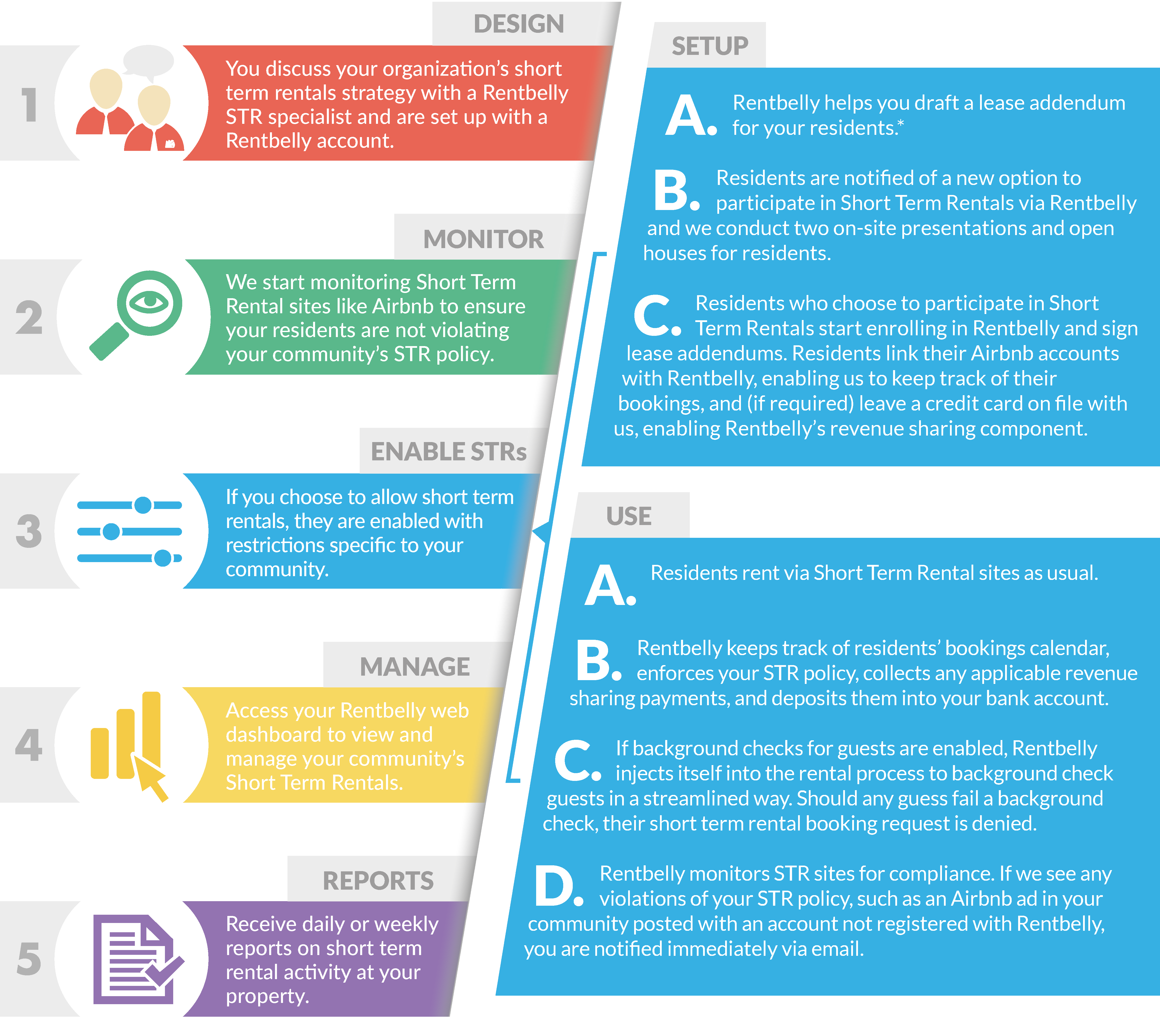 * for HOAs: we work with you to amend your Bylaws
Pricing
Rentbelly costs $50 per building per month

In addition, if you use revenue sharing, Rentbelly collects a 2.5% fee on the short term rental revenue made by residents. This 2.5% fee is paid by the resident and appears as a line item on the revenue sharing receipt.
PRO
Revenue Sharing
24/7 STR Monitoring
Booking Calendar Transparency
Background Checks
STR Regulations Compliance
Fine Grained Controls
Sign Up
Let's Get Started
Please fill out the form below and a member of our sales team will be in touch with you shortly